TUOMARIESITTELYT/JUDGE INTRODUCTIONS
Birk, Carsten
I was born in 1968 and have lived with and loved dogs all my life including Poodle, Golden Retriever, Labrador Retriever, Great Dane, Dachshund and English Cocker Spaniel.
I have been chairman for the Danish Great Dane Club and member of the Danish Kennel Club's Show Committee. Further I have been vice president of the Danish Kennel Club and chairman of the Judge Committee and Committee for National Breeds in the Danish Kennel Club. 
I was authorized as FCI show judge for Great Dane in 2002 and is today FCI All Breed International Judge. I have judged in more than 30 different countries in Europe and Australia.
---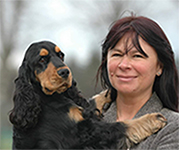 Birk, Roxana
Since growing up in the countryside with my grandparents, I have always loved animals and nature.
My first cocker came into my life in 1989 and now I arrived to have 10 generations from that female. I have also bred jack russel terrier for 16 years and dacshunds from 7 years and I'm an FCI-judge for Dobermann, Schnautzer, Great Danes, Newhoundland, Pinschers, Danish/Swedish Farmdog, Jack Russel and Parsson Terrier, All setters, waimaraner, pointers, italian bracco, spinone, kurtzar and drahtaar and all breeds from group 4 and 8 group under FCI.
My aim is temperament , health and type, construction and movement!

I have owned and bred 1 World Junior Champion, 1 European Junior Champion, 1 European Champion (Ch Roxicocker Luna), 10 International Champions. In the last years that I've been training my dogs, I also bred have 7 Italian Champions in English Cocker and 1 Absolut Italian Ch. Working and Beauty Italian ch in Dachsunds. I've been showing dogs  from Spain to Norway, England and at European and World dog shows!
Judging a privileage ,a way to meet more people who love dogs and to see more  type  in different countries. So far, I've judged in Austria, Belgium, Czech Republic, Danmark, England, Estonia, Finland, France, Germany, Holland, Hungary, Irland, Island, Israel, Italy, Lithuania, Norway, Poland, Portugal, Romania, Russia, Slovakia, Spain.
---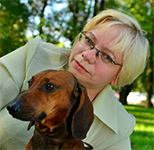 Borodajenko, Natalija
By profession physicists, graduated from Latvian University.
All of my free time is dedicated to the beloved hobby – cynology.

The dogs were always at our home. My father get involved in hunting and kept the hunting laikas and hounds. When I was 5 years old I got from my beloved grandfather  shaggy and funny little white dog, which brought me lot of joy taught to care for animals.

The first own pure-bred dog was wire fox terrier brought from Russia in 1977, the year that started my fascination by dog shows and dog breeding. Then was imported another 2 fox terriers with very good bloodlines, who became champions in Latvia and Russia and repeatedly won on the show rings.  They had excellent working quality too. At 1980 was born the first own litter of fox terriers.

At 1983 I became graduate dog instructor and trainer of obedience and artificial burrow trials and for several years Chief of the fox terriers section of Latvian Society of Hunters and Fishers. 

Since 1994 I am a judge and cynologist for the earth dog breeds and since 1997  the Chief of the dachshunds and fox terrier section in the Latvian Cynologic Federation.

In 2001 was imported my first own standard smooth-haired dachshund and registered FCI kennel "LITTLE LIONHEART", which successfully engaged in breeding of fox terriers and standard dachshunds, mostly smooth-haired. Most of our offspring are champions of Latvia, Baltic States, Belorus, Poland, Russia, have many winner tittles.  I'm trying to get dachshunds of our kennel with good health, stable psyche and excellent exterior. All my own dogs live with us at our home and are family members
.
Since 2004 and so far I'm the President of the Latvian Dachshunds and Hunting Terriers Club (LCF, FCI). I am FCI  judge of 3, 4, 8 and partially 10 groupes and current trainer and judge for earth dogs and other hunting dogs working trials (artificial burrow, blood tracking, wild boar). I devote a lot of time to organizing club shows, various competitions and other events for dog owners and their pets. I am the representative of Latvia in the FCI Earth Dogs commission and I believe that we must maintain the working qualities of our dogs.
I have judged in Baltic Countries, Latvia, Lithuania, Estonia, Russia, Finland and Italy. Total balance, harmony and elegance, breed type and expression, stable and sound movements, friendly temperament are very important for me at shows. A dog show is an important breeding event and should be a celebration for breeders and owners. I wish all participants to get the maximum pleasure and benefit from participating in the shows, regardless of the result.
---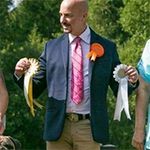 Boyd, Philip
My Father and elder Brother had Wire Hair Fox's & Bull Terriers when I was young; although I never had any in my own personal registration I was always involved in the exercising and preparation for showing. I attended many shows as a boy and eventually decided to have my own line of dogs as I matured. I wanted something that had similar temperament but had much more substance. I bought my first Bullmastiff from the late Sue Reynolds of Tartuffe Bullmastiffs.

I have had Bullmastiffs registered in my name from 1998, have bred three litters and have had some of my own bred dogs make up to champion. The latest additions to our kennel to make up to Champion is a male DDB. Dormerez Kilo.
I have judged throughout the UK, Europe and Russia, give CACAIBs in all breeds in group 2. I had the privilege to judge the Bullmastiff World Cup in 2017 in Leipzig and am to judge in NZ and Australia in 2021.
---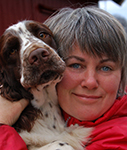 Buvik, Anne
I have been involved with dogs since 1975, when I got my first pedigree dog, a cocker spaniel. In 1982 I got my first English springer, a breed I still own and show, and I breed an occasional litter under the prefix Stormbird, making up several champions and dogs with FT qualifications. I have also owned and shown border terriers.
I qualified as a ring steward in 1986, a field trial judge in 1990, and finally as a championship judge in 2001. Today I judge all breeds in group 1, 3, 4, 5, 6 and 8, and several breeds in group 7 and 9. I have judged in many European countries and a few overseas.

I have always been involved with the organisation of the dog world, and have been serving on a number of committees and boards. I have been president of the Norwegian Spaniel Club, and at present I am chairman of the Norwegian Kennel Club's education committee for show judges.
I live in the town of Fredrikstad, south of Oslo, and work as a freelance journalist/photographer.
---
Cronander, Åke
As a child, I was very much for dogs. Early it was the neighbor's german shepherd who was my big favorite, but then I was cheating on a dog and it became a short-haired dachshound. In a short period of the early 60's, there was also a Bernese mountaindog in the home for some time.
My first really own dog, a Dalmatian, bought in the early 70's and began to exhibit and then it became another one that became a champion quite fast and so I was stuck. For almost 50 years I have been engaged in the breed but have not had any home for some years. Have bred several good dogs exported to Hungary and Ukraine.
In 1989 I bought my first whippet. With this breed, I have had quite a great success with dog of the year 2 years in a row, and breed for almost 30 years. International exchange of dogs lent to Australia, resulting in offspring in several countries.
In the mid 90's, the Grand Basset Griffon Vendéen was a new breed that I exhibited, resulting in all breed dog-2 in Sweden 1995. Has been a part-owner of a dwarf poodle that I received from Australia many years ago and part-owner in a standard Poodle, all breed dog-2 in Sweden 2006 and also BoB at Crufts
I have always had a very wide dog interest and have been to a very large number of dog shows for many years. I have looked at many breeds a little here and a little bit there and have a pretty good picture of many breeds. I have also always tried to see group competitions and, I can say that in most breeds I have seen several 100´s BOB winners who together given me a good picture of each breed.
The sighthound group is probably the breed group that I feel a bit extra for and followed for many years and has previously judged the at the Euro sighthound show two times.
Judging dogs is usually a very nice job, I always try to get my picture of how a breed looks and try to judge for it and of course standard. For me all over quality is more important than no minor faults. Watching dogs of different breeds in many countries is very useful and hopefully provides an even better opportunity to judge in a good way. I judge about 20-30 exhibits per year.
First licensed 1995 and I' m judging fci groups 1,2, 4,9 and10, qualified for group 3.5 and 6 (waiting for confirmation) and also some breeds in group 7 and 8.
Looking forward to judging in Jyväskylä
---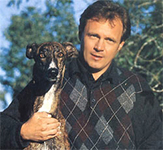 Engh, Espen
Born into a family where greyhounds have been part of everyday life since 1955, Espen Engh  has been very actively involved in the dogs from a very early age. The first litter of greyhounds carrying the prefix Jet's was bred by Espen and his late mother Kari in 1975.

The Jet's are the top winning greyhound kennel of all time, having made up 218 individual homebred champions, including 103 FCI International champions with no co-bred litters. The Jet's bitch line includes 47 all-breed BIS-winners with a unique ten consecutive generations of Best in Show winning international champion bitches. Int.Ch. Jet's Once Upon A Dream was Norway's Dog of the Year in 2001, Int.Ch. Jet's Something In The Way U Smile in 2003.

Espen has also co-owned several Afghan Hounds and Whippet champions with his life partner Åge Gjetnes. Their latest venture is Brussels Griffons, Espen being Top Griffon breeder in the UK in 2017.

Espen judged his first dog show in 1984 and was approved to judge at championship show level in 1987. He was authorized to judge all breeds by the Norwegian Kennel Club and FCI in 2011. He may be the only dog judge to have officiated in 100 countries around the world, including Best In Show in more than 60 of these.
Espen has judged specialty shows for more than fifty breeds, six times at Crufts (with the Hound group coming up in 2021) and three times at Westminster K.C. and has officiated at 14 FCI world shows.
---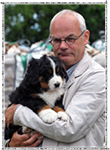 Frisk, Svante
Throughout my adult life, I have been involved with dogs, primarily as a breeder and a dog exhibitor. Im passionate about the dog activity, and I like to share this with other people.

In order to learn more, I used to worked extra at the animal hospital in Gothenburg for many years. It gave me valuable knowledge of the animals, as well as their owners. Previously, I also ran a trim and dog care salon in central Stockholm. Today I am working at the Swedish Kennel Club's Show Department.

I am an educated all breed judge, and as such I have been travelling a lot; mainly in Europe, including Great Britain, but also in Russia, the United States, Australia, New Zealand and Japan. I am also a teacher for the anatomy courses of the Swedish Kennel Club.

Together with my partner, Björn Magnusson, I am running the Kronblommas' kennel, breeding Bernese Mountain Dogs. We have been quite successful in recent years, and we have exported dogs for breeding to Australia, the United States and several European countries.

Previously, I was one of the leading breeders of Parson Russell Terrier. My kennel name was then Toutchstone. I started my breeding in 1985 with the High-legged Jack Russell Terrier, later officially recognized by FCI 1991 under the name Parson Russell Terrier. I also took part of the the Swedish Kennel Club dog shows. My breeding also included other terrier breeds; Fox Terrier, Lakeland Terrier,  Welsh Terrier and Jack Russell Terrier, which I also bred. I am a proud holder of the Swedish Terrier Club's breeders medal.

I am involved in the SKK Committee for Special Judgments, and I have also served as a chairman of the Swedish Judge Association, Kennel Club of Skaraborg, the Swedish Parson Russell Club, the Jack Russell Club and the West Swedish Terrier Club. Now I am in acommissioned by the Swedish Club for Swiss Mountain Dogs.
My big interest in animals not only include dogs, but also horses. I have a license for judging dressage, as well for training horses and riders for this. When I was young, I also took part in dressage competitions.
---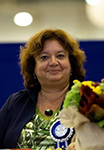 Gonzalbo, Maite
Her first show dog was a Wire Fox Terrier in 1985 and became a Lakeland Terrier and Min. Schnauzer breeder under the affix "DEL SOMNI".

Since 1990 and together with her husband Jesús Pastor they bred Westies, Scottish, Fox Terriers, Cairn, English Cocker and Yorkshire terrier under the affix "ALBORADA". Today they only breed West Highland White and Scottish terriers. Up to date they obtained twenty-seven World Champions and over 800 other titles in 67 different countries.

She's founder member of Associació Canina Unió Cinófila de Catalunya of which she's President since 2000. She's also a member of the General Committee of the Real Sociedad Canina de España since 2002 to 2012.
She's a member of the Club Español de Terriers since 1985 and now member of the committee. Member of the Club Español de Bulldog Ingles and vice president since 2013 to 2015.

She's a terrier judge since 2002 and she's judged in Spain, Italy, Belgium, Germany, Slovenia ,Lithuania, Latvia,  France, The Netherlands,Brazil, Croatia, Romania, Rep. Cze., Portugal, Norway , Hungary, Serbia, Finland ,Russia, Poland, Estonia , Ukraine , Slovaquia, Argentina, Bulgaria, Cyprus , Colombia, Bielorusia, Turkey, Montenegro, Israel, San Marino, Sweden, Denmark, Greece, Puerto Rico, Guatemala ,Luxemburg , China, Ireland, Swizerland, UK, Mexico, Bosnia, Chile, Japan and Australia.
Judge International to the II, III, IV, IX Groups , some another breeds in the VIII & X groups.   Judge for Junior Handler and Best in Show.
---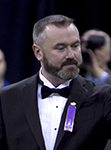 Hoke, Jason
Mr. Hoke is a second generation dog man whose family began in the sport of pure bred dogs breeding German Shepherds. In the following years Mr. Hoke and his family became successful Great Dane breeders under the Jamara prefix. Along with showing Great Danes as a youth Jason competed regularly in Junior Showmanship.  Mr. Hoke then continued his career by becoming a professional all breed handler garnering many top awards in his career in every group.

Mr. Hoke has bred Great Danes, German Shepherds, Pekingese, Maltese and Whippets. As a professional handler Mr. Hoke exhibited all-breeds and piloted his client's dogs to numerous Best in Show awards and Top Rankings.  His dogs have won best of breed at both National Specialties as well as the Prestigious Westminster Kennel Club.

Following his career as a professional dog handler, Mr. Hoke began a culinary career and was a chef at many esteemed restaurants such as the Inn at Little Washington in Virginia. Currently Mr. Hoke resides in Madison, Wisconsin in the USA.  Mr. Hoke also volunteers for Take the Lead a charitable organization which assists people in the sport of pure bred dogs when facing terminal illness.

Mr. Hoke has enjoyed great success in his judging career with appointments throughout the United States and worldwide, with judging experience in Japan, China, Mexico, Italy, Australia, Ireland, and Korea.  He has had the privilege of being invited to judge the Pointer , Miniature Pinscher, Great Dane, and Pug National Specialty as well as the Yorkshire Terrier Club of America and most notably the Toy Group at the 2016 Westminster Kennel Club as well as the Junior Showmanship Finals previously.  Currently he is licensed to judge all Toy Breeds as well as multiple breeds in five other groups and Best in Show. Mr. Hoke is still active with Great Danes and serves as the President of the Great Dane Club of America as well as their judge's education committee along with being the television commentator for Westminster Kennel Club on Fox Sports Network.
---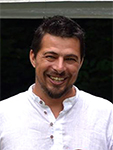 Karanović, Goran
Born in Bačka Palanka, Serbia in 1980. Graduated at the Civil Engineering Faculty Subotica. He is a married and proud father.

Mr. Karanovic grew up in a family dealing with the breeding of the Deutscher Jagdterriers, and still in the early childhood shows love and passion for dogs with special reference to the terriers. In 1992. with his first dog, begins his dog show exhibition career and becomes the youngest member of the local cynology club. He is actively engaged in the exhibitions of dogs, is involved in the activities of the cynology society and is paying special attention to organizing a dog shows in his hometown.

Since 2011, Mr. Karanović has been the president of the Elit cynology Club. Also, he has been a coordinator and leader of the Elit Dog Festival since 2010. In addition, this festival has included more specialty exhibitions for particular groups and breeds of dogs of the third FCI group apart of to the National Dog Show of all breeds.

Moreover, he is one of the founders of Airedale Terrier Club of Serbia.

Additionally, Mr. Karanović shows interest in dog grooming. In 2012. he has earned a diploma from a professional grooming specialist, specializing in trimming and striping the wire hair dogs. In the partnership with his wife he is the owner of grooming salon and dogs hotel named "Ideal" in his hometown.

Mr. Goran Karanović has become a cynology judge in 2015. and the international judge in 2018. For the time being, he has been pleased and honored to judge at several national and international exhibitions as well as specialty exhibitions in Serbia, Bosnia and Herzegovina, Germany and the USA.

In 2019. He will judge in Poland, South Africa and Finland, Jyväskylä.
---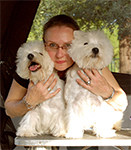 Kotlas Sarnyai, Zita
Since my childhood, I adored animals, most importantly dogs. A pure-bred dog was the desire of my heart. Finally, my dream came true in 1987, when I bought my first English Cocker Spaniel, named Bogár (which means Bug in Hungarian). The name for my Kennel, Bogarhazi, comes from her, which was established in 1989.

In 1991 I expanded the Kennel with a new breed, the West Highland White Terrier, only after much later, in 2006 did I get my first Pug.

From the years of establishment, I was lucky to be able to produce many champion and inter-champion dogs, and nowadays there are Bogarhazi dogs living all around the world.
In 2013 I decided to expand my field of action, and got my certification as on official FCI judge. From then on I was able to prove myself as a judge in different countries, on Club-, in national- and international shows as well. Seeing a beautiful dog is always a pleasure to me.
---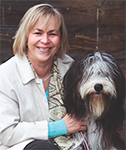 Laning Vrethammar, Charlotte
Charlotte grew up with Bearded Collies, the first litter in the family was born 1972 and in 1985 she registered her own kennel prefix Old Smuggler's. She has been active in the Swedish Bearded Collie Club for many years, currently serving as President. Charlotte has written a book about her breed, published in 1995 and the only one in Swedish to date.

Other breeds owned include Tibetan Spaniels and Whippets.

Between 1994 and 2009 she lived and bred Bearded Collies in the USA and also became a licensed conformation judge with the AKC. After returning to Sweden Charlotte has become licensed for more breeds and today judges about 25 breeds primarily in groups 1 and 9. She has judged in Sweden, Norway, Denmark, Finland, USA, Canada and Australia.
---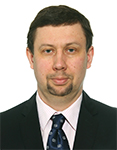 Lepasaar, Marko
Since childhood Marko always had dogs. They were hunting dogs like Russian spaniel and Dachshund.
Marko and his wife Siret`s kennel name is ALDERISLAND. They have together breed Dalmatians and Basset fauve de Bretagnes for many years. Today they have at home two Basset Fauve De Bretagnes, Tibetan Terrier and Chihuahua.
Over the past 17 years Marko has been involved in organizing over 125 different dog shows in Estonia ( Speciality shows, National all breeds and International shows). Marko is also Chairman of Estonian Kennel Union Show Committee since 2008. He has licence to judge all breeds recognized by the FCI. Marko has judged in 43 FCI countries and he judged WW-16 in Moscow and EW-17 in Kiev , WW-17 in Lepzig,  WW-18 in Amsterdam and EW-18 in Warsaw, The Americas and the Caribbean Winner -19 in Mexico and he will judge WW-20 in Madrid, Spain also.
---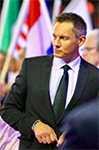 Løken, Bjørn Erling
Authorized FCI show judge from 2017
Owner of Kennel Tangetoppen fra 2002-2011
From 2011 owner of Kennel Analog.

In my years as a breeder I have had litters of following breeds: Pug, Boston Terrier,
French Bulldog, Welsh Corgi Cardigan, Miniature Pinscher, Dogo Canario and Schipperke.

In my time as a Pug breeder I have so far had 60 litters, with 66 champions, more than 200 champion titles, 30+ international champions, 2 crufts winners, 1 UK champion, BIS#2 at the world dogshow 2011 and dog of the year all breeds in 2014.

As a Cardigan breeder I have bred multiple champions, 1 world winner, 1 european winner, 1 crufts winner, 1 UK champion, group- and BIS winners, Cardigan of the year 3 times as some of the highlights.

In Minpins I had 38 litter with multiple champions, winner titles and Int. champions. Several dogs from my breeding have been used to start other breeding programs in Norway.
---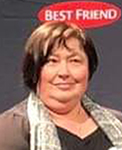 Merati, Lorena
She has been breeding since 1983, with the kennel name Samarcanda ,Standard poodles and Airedale Terriers. Dogs bred from her finished the championship all around in Europe , USA and Canada, many times up to the BIS in important dog shows.

Member of the grooming commission FCI.

Always involved in the dog world, she has been interested to study in deep all the topics inerent breeding and genetics, especially when related pure breed dogs.

Writer of the book Canis Lupus Familiaris Barbone, one of the more complete script about poodles ever published, she writes also editorials about dog breeds, on specialized magazines.

As international ENCI/FCI judge, for FCI group 3, group 4 , group 5, group 9 and all the Italian breeds, she has been judging all around Europe, EGA all rounder judge has been judging national and international competitions, taking seminars about poodle and some other breeds.
---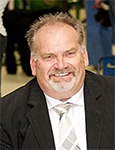 Ogden, Howard
Howard won his first BOB in Griffons Bruxellois at Crufts in 1972 and made history in the UK with the first ever Griffon Belge to be BOB there in 2011 & followed this by breeding the first b/t Brabancon to do so in 2012! His Beauview Griffons are now truly worldwide. Howard himself is still the youngest ever Cruft's judge, invited to judge the Griffons there when just 24yrs old.

Now he awards Challenge Certificates to over 50 breeds across 6 Groups and is approved for BIS as well as the Toy, Utility & Hound Groups. Since he awards Certificates to 100% of that Toy Group and 75% of Utility, he more than meets the protocol to judge FCI Group 9.

He last judged in Finland at Helsinki Int / Finnish Winners in December 2015 & Lahti in October 2016. He has also lectured to the Finnish Judges Training. He has judged variously at Stockholm Int; Amsterdam Winners; Copenhagen Winners and St Petersburg White Nights Int shows.

A defence criminal lawyer by profession, Howard is looking forward to retiring soon so as to turn his attention away from murder & more towards breed standards! Meantime he says he is thrilled to be "coming home" to Jyvaskyla, being his 3rd visit since 2008.
---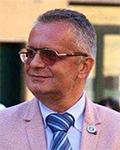 Schill, Roberto
I have been growing dogs since I was a child, I have grown dogs all my life. Initially I had a Greyhound, then a black medium Poodle. For the first time I attended a dog show at the age of 7, in 1976, during which I presented a Greyhound. In 1988 I started growing white medium Poodles under the affix "Daralis". I grew many white medium Poodle champions and international champions. I also grew black medium Poodles, miniature Pinscher and, for a short time, Shiba Inu.

I have been judge since 1988 and all rounder judge since 2006, specialist for the groups 9 and 5 and Pinschers and Schnauzers. I judged in almost all countries in Europe and Asia. I judged a great number of club shows for toy dogs, Northern Breeds and Pinschers and Schnauzers in Hungary, Denmark, Germany, Italy, Finland, Czech Republic, Serbia, Israel, Russia, Indonesia and Japan. I judged European and World championships, and in 2015 I had the honor to officiate the WDS Best of Group for 9th group.

Since 2000 I have been the president of Romanian Toy Dogs Club. For a short time, I was also vice president of the Northern Breeds Club in Romania. I was invited in numerous countries to held seminars on toy dogs.
---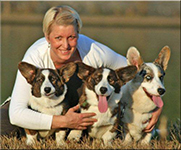 Sonberg, Christine
Has been a breeder for 20+ years under prefixes Cymraeg Ci and Analog (with Bjorn Erling Loken).
Her breeding holds in total more than 100 champion- and winner titles, including world winners, european winners and crufts winners. Several of her home breed dogs have won all breed BIS.

She has bred and/or owned top Cardigan in Norway 9 years in a row, and her home bred dog won dog of the year all breeds #3 in Norway as the only Cardigan ever.
She has over the past 20+ years been involved in other breeds aswell, such as Pugs, Bostons, Pointers, German Shepherds and Malinois.

She owned dog of the year all breeds in Belgium 2012 (Pug), stud dog of the year in the UK (Cardigan and Boston Terrier) and was the co breeder of top dog #1 all breeds in Norway 2014 (Pug), owner of top dog #3 all breeds Norway 2018 (Schipperke), top gundog in Norway 2017 (Pointer) and is the breeder of Universal Sieger 2013 (German Shepherd).
Today she and Bjorn breeds Cardigans and Schipperkes.
---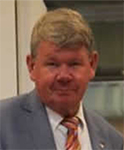 Sonne-Schmidt, Jan
I started in 1980 with breeding and exhibition of Labrador Retriever, later it was Golden Retriever, Dutch Kooikerhund and Cavalier K.C Spaniel and today I have Pugs.

I started my education as a judge in 1995, and today I am a group judge for FCI 9 as well as individual breeds in Groups 2, 3, 5 and 8.

I Have previously judged in Finland and look forward to coming back and judging on Jyväskylä.